Many homeowners often shy away from the pastel shades, though they are the most refreshing colors of the spectrum. Solid pastels, in spite of being a bit subdued, accentuates a sheer sense of sophistication. But, don't be too quick to choose the pastel. We are sharing some cool tips on home decor. Experts say that you always need to pep up the pastels to bring out its best. And, this quarantine gives you enough opportunity to explore and experiment with the pastel shades for your home decoration.
Let's draw some inspiration from the finest decor magazines. Keep in mind that all it takes to notch up a picture-perfect home is to blend classy flavor with a pastel palette home.
Weave Your Thoughts in A Pastel Wall
Believe it or not light pastels are not about a gloomy shape always. Rather, they can spark your creative interest and enliven your drooping spirit during these. It rewards you a breathtaking ambiance, while letting your creative passion fly high. Accentuate your décor drama with perfectly contrasting furnishing and fittings. If there's a spectacular view in front of your home, any light pastel shade would accentuate it more. So instead of immersing your entire home in bright colors, go a bit different with light hues. Creating a peaceful refuge for a drooping soul is no big deal.
A White Kitchen is Versatile
White imparts versatility to your modular kitchenette. White pairs extremely well with traditional wooden kitchen cabinets and marble counters, thus creating an ultra –creamy look. It is also a great choice to notch an uber-stylish appearance. Due to its classical attributes and clean surface, white is often being used in kitchen. Nowadays, even the kitchen appliance manufacturers are offering products mostly in white.
Etch a Metallic Drama on Your Pastel Themed Interiors
Classy and sophisticated metallic pieces add prominence to the pastel backgrounds. Gather all your antics made from materials like copper, steel, brass to complement your pastel walls.
A Centre Aligned Artwork is Magical
Artworks create wonders on subdued hues only when you place it right.  A light colour on your wall serves as a canvas, where you can paint your emotions. Quite obviously, any sculptural pieces or elements of artwork will be more prominent on an all-white wall.  If you have some piece already in store, it's time to take it out, wipe off the dust and mount it on the wall to notch up a magical feeling. You can also opt for breathtaking sculptural oeuvres for a yellow or light green surface. This quarantine gives you enough opportunity make the best use of what's in store
Contrasting Colors will accentuate your Bathroom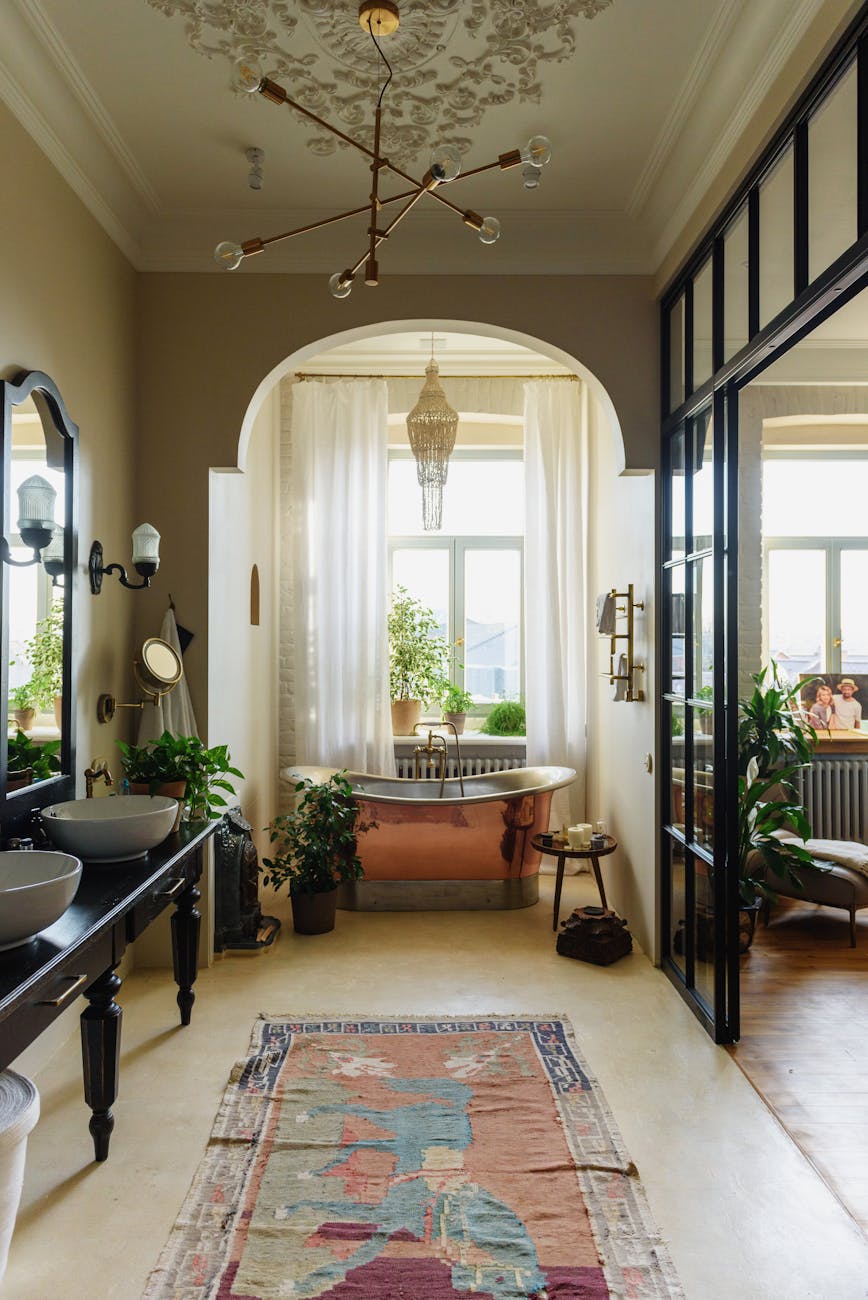 Decorating a bathroom is the toughest job ever says the experts. It includes glass shower enclosures, sink basin, bathtubs, and many other fittings. Contrasting colours add punch and pizzazz to your bathroom decor. But, when the contrast is done with pastel bathroom walls it creates a magical view, which is soothing yet sensuous. It will offer your space a perfect cosmopolitan feel.
Takeaway
Subdued and light colors add instant pizzazz to your home décor drama. If you are in favor of minimalism, this is the color you should bank on.
Try out these cool tips this quarantine while you are having pastel walls in your living space. And we will really encourage, if you can come up with some fresh ideas on this topic and share with us.