The celebration of Christmas is incomplete without Christmas tree and Christmas garland. These two are the base of all the decoration where you add lightings, etc. to improvise the overall looks of the house. But if the decoration is, all the same, like the last year, your neighbors might bat an eye and take proud in their new decoration this year.
But don't worry! This article has brought you with 6 different ideas of Christmas garland to make this decoration stand different from the previous one.
Christmas Garland Ideas For This Year
Christmas decoration is more like a religious routine besides of attending church, exchanging gifts, and cooking a delicious turkey. Therefore, perform this routine way more religiously and stand different in your neighborhood.
#1 Put A Headboard Christmas Garland Drapery
You can try a green headboard drapery in your bedroom to add a green element. To drape the headboard of your bed, buy an extra-sized garland and hang it around the headboard. Secure it with decorative tapes, and there you go.
#2 Spruce Your Staircase With Hanging Metallic Baubles In Garland
Next place to deck up with oversized garland should be your staircase. It will uplift the overall look of the stairs and add a green color to it. For extra shine and touch, layer it up with a drape of metallic baubles. You can also tie the ribbon in between.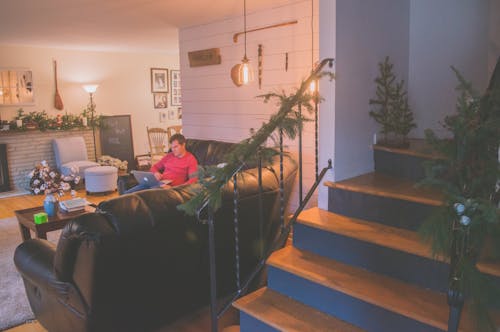 #3 Deck Your Entrance With It
If you haven't added any color to your entrance and haven't decorated it yet, then start it with the garland. Just trace the three sides and let it hang in there. Bright lightings will add an extra touch if you love your surrounding a little glittery.
Note: Make sure you have nicely hooked it there with nails. Kids, running in and out, might take it away with them.
#4 Add Real Fruits To Your Christmas Garland
Adding real fruits to Christmas garland has always been a trend. So, if you wish to relive it back, then experiment it with apples. Take a sharp tool to drill through apples to make them hand without dropping down.
Then, use string to wire and secure them in the garland. You can use this combination of garland with apples to decorate pathway, garden, fireplace, or any place you find suitable.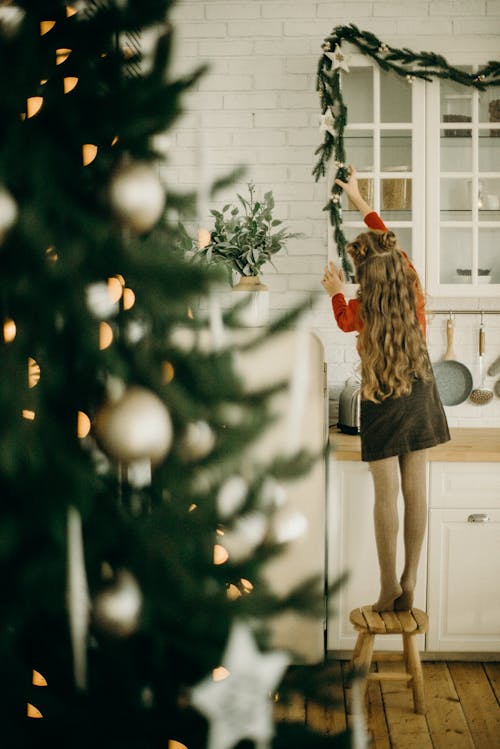 #5 Mitten Christmas Garland To Welcome Winters And Santa
Every family has a bag full of old winter clothes and accessories which are seldom used in the present. So, ask your mom about yours and find old and used mittens. Thread them in wire and form a garland. Use this garland to decorate windows, door entrance, or fireplace of your home.
#6 Decorate Kids' Bunk Bed With Leaf Christmas Garland
Who is more excited about Christmas than kids? So, add a little bit more to their excitement by decorating their room or bunk bed. You can use felt leaf garland to add texture to their bunk beds. You can also use lightings to spruce the overall look.
This is it for this Christmas. Decorate and Enjoy!!